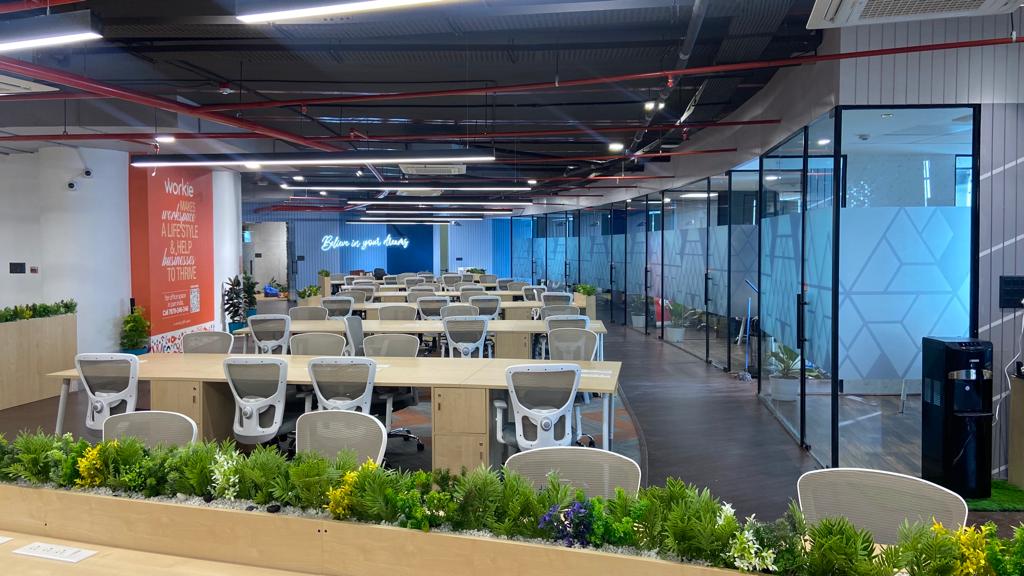 January 24, 2023
Commercial office spaces in India
As the Indian economy continues to grow, the demand for office spaces in major cities such as Mumbai, Delhi, Bengaluru, and more has also risen. Businesses of all sizes, from start-ups to large corporations, are in need of finding the perfect office space for their company. At Workie.in, we understand the importance of finding the right office space for your business, and we specialize in providing top-notch office space solutions for companies in India.
When it comes to leasing office space, there are many benefits to consider. Leasing office space allows companies to focus on their core activities and not worry about the maintenance and management of the office space. Additionally, leasing office space in a prime location can increase visibility and accessibility for clients and employees. At Workie.in, our properties are located in prime locations throughout India, ensuring that your business is easily accessible to your clients and employees.
When searching for office space, it's important to consider your business's specific needs. At Workie.in, we offer a wide variety of options, including serviced offices, coworking spaces, and traditional leasing options to meet the unique needs of your business. Our team of experienced professionals will work with you to understand your specific requirements and help you find the perfect office space to suit your needs.
At Workie.in, we handle all the paperwork, negotiations, and closing process, so you can focus on running your business. We also provide additional services such as furniture, IT support, and other amenities to make sure that your office is ready for you to move in. Our properties are equipped with the latest amenities to ensure a comfortable and productive work environment for your team. Features such as high-speed internet, meeting rooms, and break areas are standard in all our office spaces.